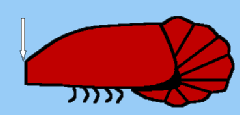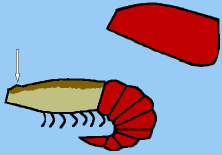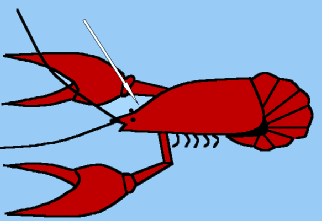 138. GRAB YOUR CAT
Music: On The Sunny Side Of The Street
139. IF I WERE YOU
Music: If I Were You
140. I'M GONNA SIT RIGHT DOWN
AND GIVE MYSELF A SNIFTER
Music: I'm Gonna Sit Right Down And Write Myself A Letter
141. BOOZE THE HOOCH
Music: When I'm Cleaning Windows
142. STUMBLIN' ROSE
Music: Ramblin' Rose
143. IT DON'T MEAN A SHIT IF YOU GOT AQUAVIT
Music: It Don't Mean A Thing If You Ain't Got That Swing
144. CHANGING PANTIES
Music: Räven raskar över isen
145 GROUNDHOG
Music: Hound Dog
146 THE GREAT BARTENDER
Music: The Great Pretender
147 A SNAPS IS STILL A SNAPS
Music: As Time Goes By
148 YOU'LL INHERIT MY OLD SNAPSGLASS (SHOTGLASS)
Music: He'll Be Coming Round The Mountain
149 THANKSGIVINGS
Music: When I'm Cleaning Windows
150 ON TUEDAY AND WEDNESDAY I'M THIRSTY
Music: My Bonnie Is Over The Ocean
BOOKLET 6
Eating crayfish
MORE POP AND GOODIES
126. ALL THE SNAPSES
Music: All my lovin'
127. IT'S NOT UNUSUAL
Music: It's Not Unusual
128. THESE DRINKS ARE MADE FOR
DRINKING
Music: These Boots Are Made For Walking
129. THE SNAPSIE IN IT'S PRIDE
Music: You're The Devil In Disguise
130. IT'S NOW OR NEVER
Music: It's Now Or Never
131. EATING CRAYFISH
Music: I Say A Little Prayer For You
132. WE SAY SKOAL TO TELL WE LOVE US
Music: I Just Called To Say I Love You
133. THE SOURPUSS
Music: What you've done to me. (P. Anka)
134 TABLE FULL OF CRAYFISH
Music: Lulu's Back In Town
135. TAKE FIVE
Music: Take Five
137. MISBEHAVIN'
Music: Ain't Misbehavin'
How to eat crayfish the way they do in Värmland, Sweden
In Värmland they know how to eat crayfish, wasting as little as possible.
First you break off the claws and eat the meat in them, a fiddly job.
Then you cut off the head just
behind the eyes where the arrow points.
Cautiously lift off the shell and scrape out the crayfish butter inside it. Edible.
With one finger on each side of the crayfish you can feel something like little horns where the arrow points (to the right and below). If you cautiously seize the horns and lift them the stomach will follow. Throw it away.
Cautiously wriggle the tail loose with as much as will follow it. Break the shell segments of the tail on one side of the underside where the arrow shows and remove the shells. Make yourself a crayfish sandwich with the crayfish tails.
The remaining part you can chew and suck. But it's a bit hairy and hard, so you can't swallow it.
A sample from this booklet
134 TABLE FULL OF CRAYFISH
Music: Lulu's Back In Town
Table full of crayfish, as it should.
Spirits on the top, the going's good.
Is there anything amiss perhaps?
Time to take a snaps!